A few weeks ago I was interviewed by John Maeda, Head of Computational Design and Inclusion at Automattic, along with Caroline Moore and Kjell Reigstad, two designers at Automattic who helped improve and release a new version of the Independent Publisher theme for WordPress.com: Independent Publisher 2.
The original Independent Publisher theme was first adopted for WordPress.com back in 2015.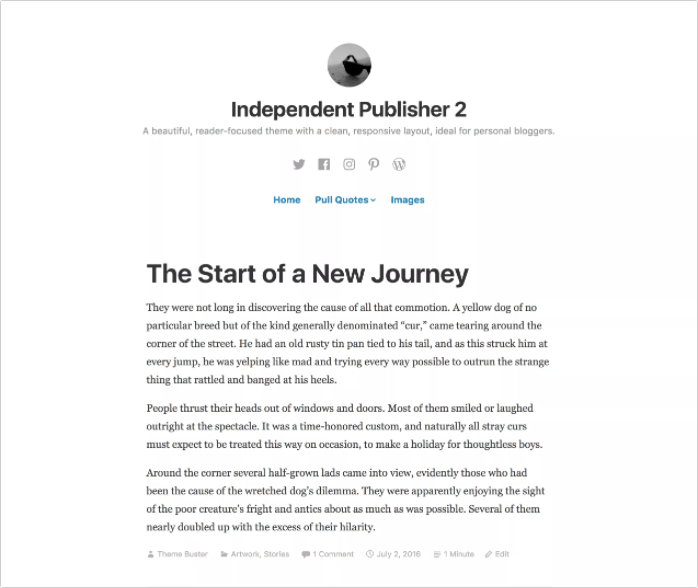 You can take a look at the new Independent Publisher 2 on WordPress.com and even download it to install on a self-hosted WordPress site (scroll all the way to the bottom).
The original version of this theme continues to be maintained by myself and the rest of the community and it's important to note that while the themes share the same name and a similar design, the original theme is maintained by the community on GitHub, while the other version is maintained by the folks at Automattic, exclusively for WordPress.com.
Bug reports and feature requests for the original theme can be filed for the original theme on GitHub and support for the theme should be requested via the WordPress.org Theme Support Forum.
If you need support for Independent Publisher 2 on WordPress.com, please use WordPress.com Support.
Coming Soon: Independent Publisher v1.8
Over the past year I've been working on improvements to the original Independent Publisher theme, along with 5 other contributors, and I'll be putting out a new release within the next few days that includes 7 bug fixes, 9 enhancements, and several other small tweaks. 🙂