WordPress Theme: Beautiful, Clean, Responsive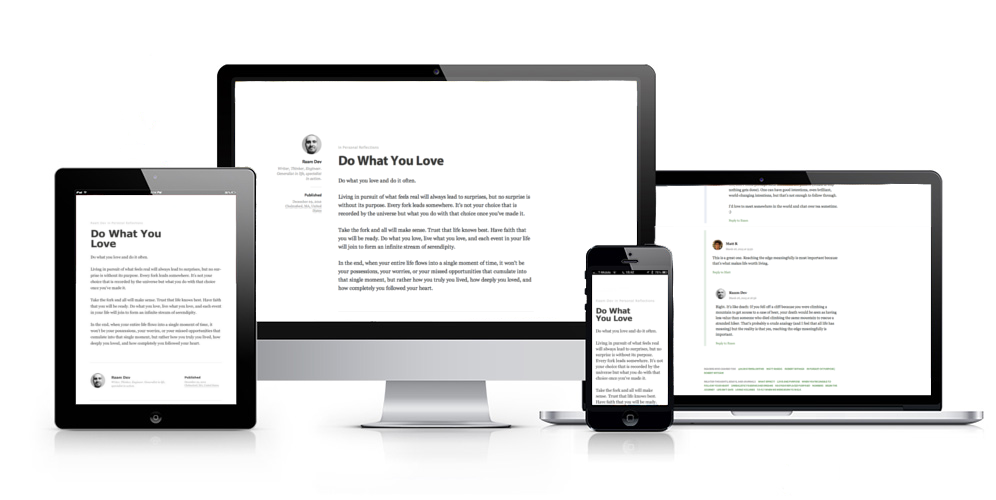 Inspired by Ghost, Medium and the Publish theme, the Independent Publisher theme is designed to be clean, minimal, and most of all, reader-focused.
Theme preview: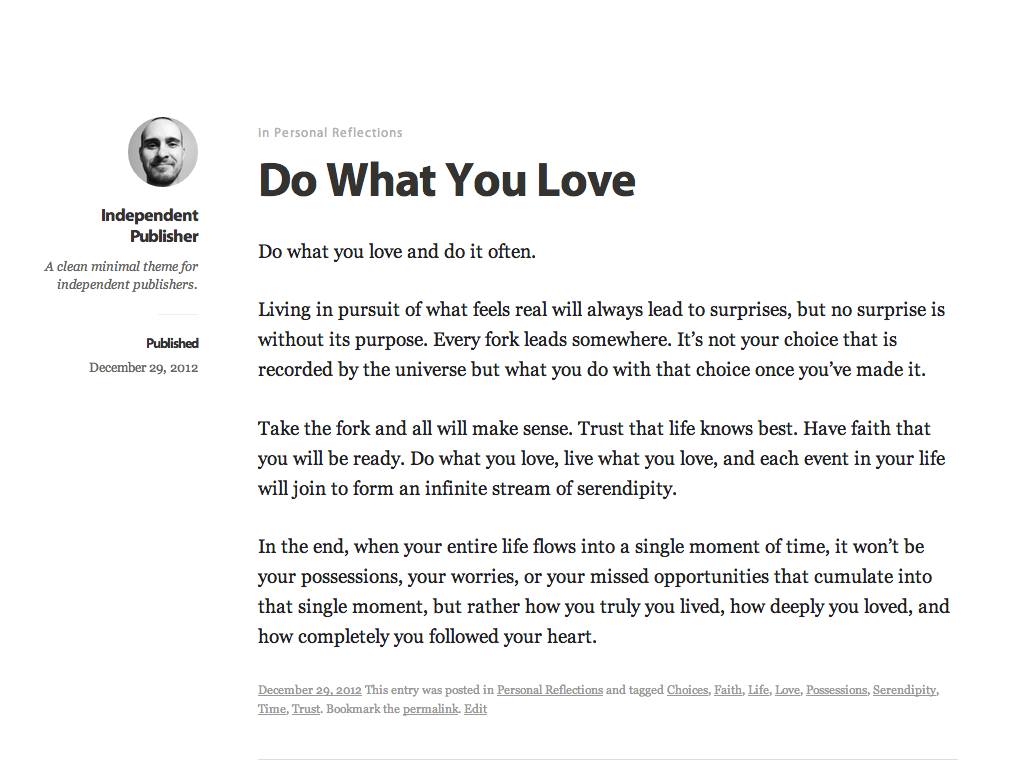 Who made this?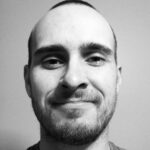 Hi! My name is Raam Dev. I've been programming, designing, and publishing on the web for more than 20 years.
For the past 10 years I've been tweaking and redesigning my WordPress site, working to create a design and add functionality that would give my readers the best browsing experience possible.
The Independent Publisher theme is the culmination of this work, shared here for the benefit of other independent publishers. It will always be free and open-source. You can follow development on GitHub. Find me on Twitter at @RaamDev.
Interested?
Sign up below and I will notify you when it's ready; it's ready and you can download it here! Signup below to receive updates to this project (a low-volume list, 1-2 emails a year, whenever there's a new release):
You will only receive emails related to the Independent Publisher theme. You can unsubscribe at any time.
You can also follow @ipubme on Twitter for updates.