Independent Publisher v1.8 was released on May 29th, 2017. This release includes 7 bug fixes, 9 enhancements, a new Armenian translation, an update to the Italian translation, and several other smaller changes.
There have been 53 commits by 6 contributors since v1.7 was released 1 year ago. That brings the total number to 24 contributors since this project started in 2013, which just so happens to be the same year that my daughter, featured in these release posts, was born. 🙂
As of this release of the theme, there are 340 stars and 88 forks on GitHub, 244 subscribers on the mailing list, 157 likes on Facebook, and 118 followers on Twitter.
Enhancement: Post Thumbnails for Excerpts
This release includes a new option that allows you to show the Post Thumbnail (i.e., the Featured Image for a post) right above the Post Excerpt on the Home Page and other Archive pages. An example is shown below, with Post Excerpts and the Generate One-Sentence Excerpts option enabled.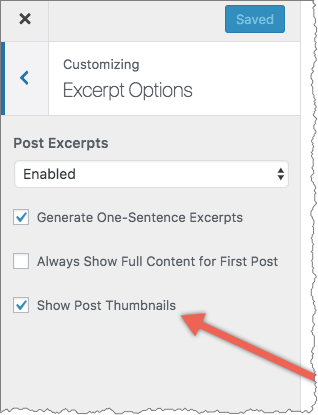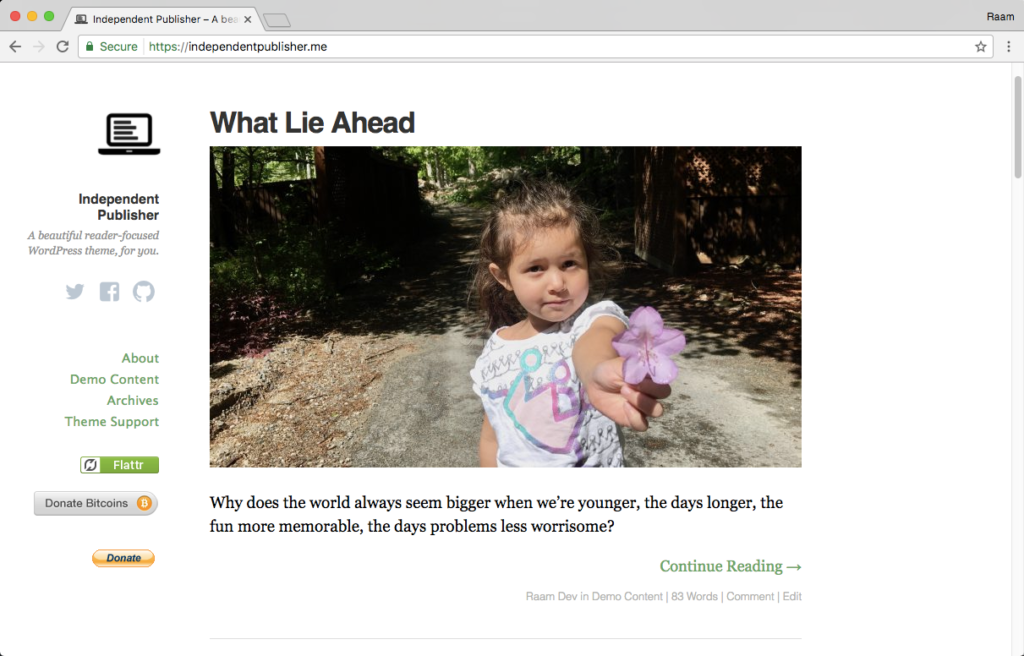 Full Changelog for v1.8:
If you installed the theme from WordPress.org, you should see a notification to update the theme from within your WordPress Dashboard (Dashboard → Updates). Otherwise, you can download v1.8 from WordPress.org.
If you need support, please visit the theme support forum.